Discussion Starter
·
#1
·
hi guys, im new on here so thought id post up some stuff about my car.
i was/am a VW man but decded to go for an a3 turbo last year, now im hooked and will hopefully be moving onto an s2 avant or an s3 next year.
bought the car standard other than the 18inch rs4 replica wheels. since then i have done the following:
G60 FLYWHEEL & VR6 CLUTCH
TURBO BACK MILTEK EXHAUST SYSTEM
VF ENGINEERING ENGINE MOUNTS
STAGE ONE REVO SOFTWARE
SATIN BLACK WHEELS
COILOVERS.
pics: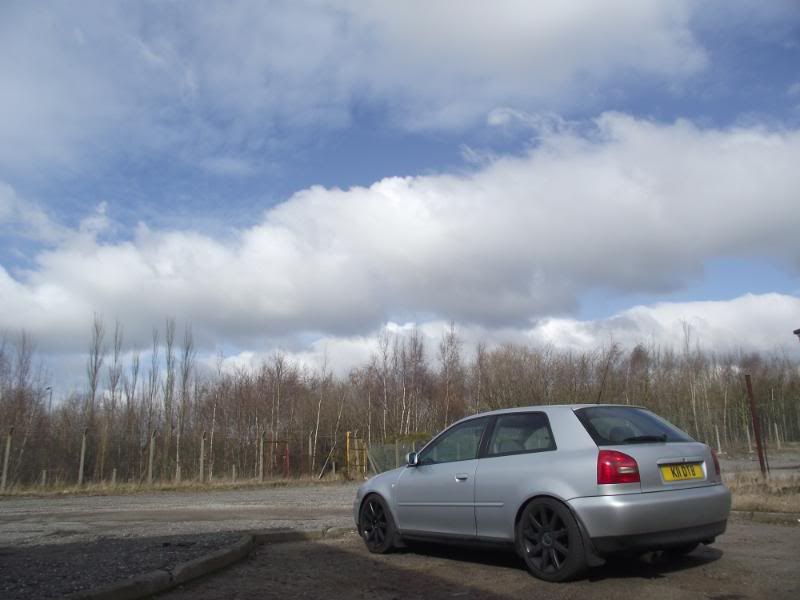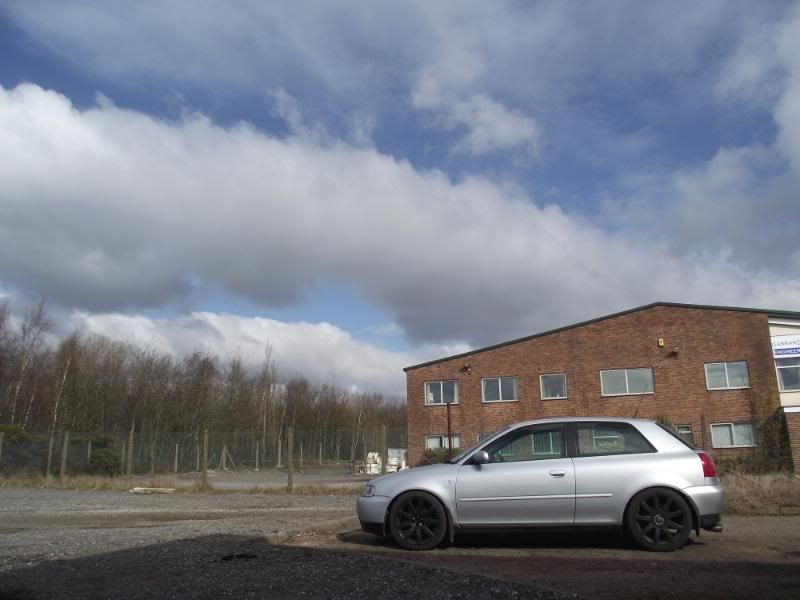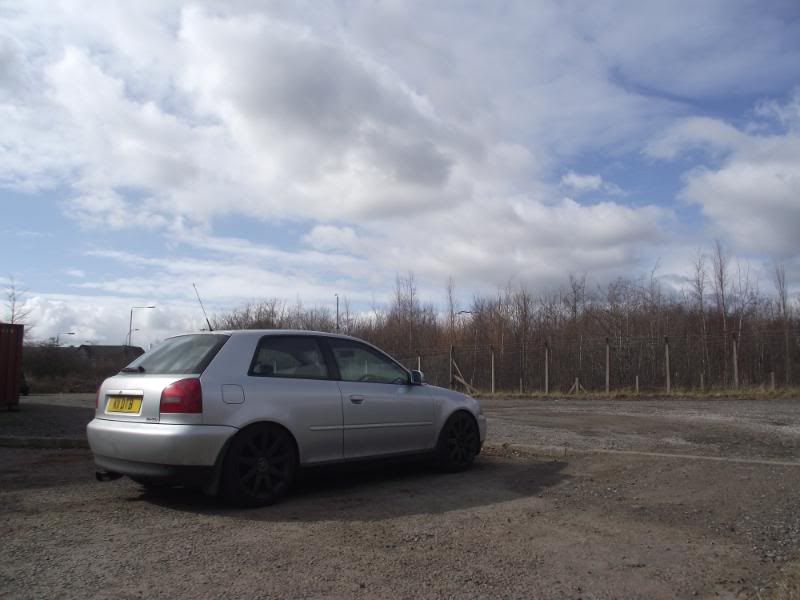 im now on the lookout for a 312mm brake setup, whiteline arb's and im going to polybush the whole car, ive done this to all my cars and it makes a huge difference.
i almost did a k03s conversion and stage two but decided that the 190bhp ish it has is already enough to keep me happy until going for a new car next year!
hope you like.