Discussion Starter
·
#1
·
This is on a 130pd diesel model, but may by helpful to other models.
If you break something down blame me :lol:
Deleting the EGR to turbo pipe
To do this you will need two blanking plates that are available from the likes of eGay, but if you work with steel, or like me your dad does then you can just knock some up out of 2mm stainless.
If you plan on making them yourself then order a new gasket for the EGR side of the pipe as this one is more likely to get damaged when removing it, and use it as a template like so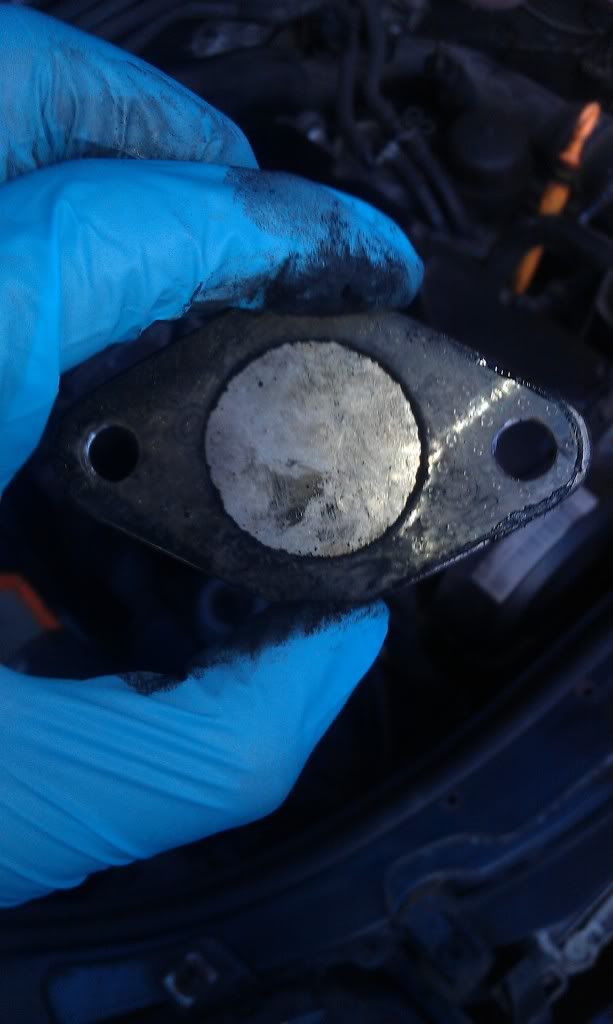 Firstly you need to remove the engine cover that is held on by three 10mm nuts. These are located under the three caps that just clip in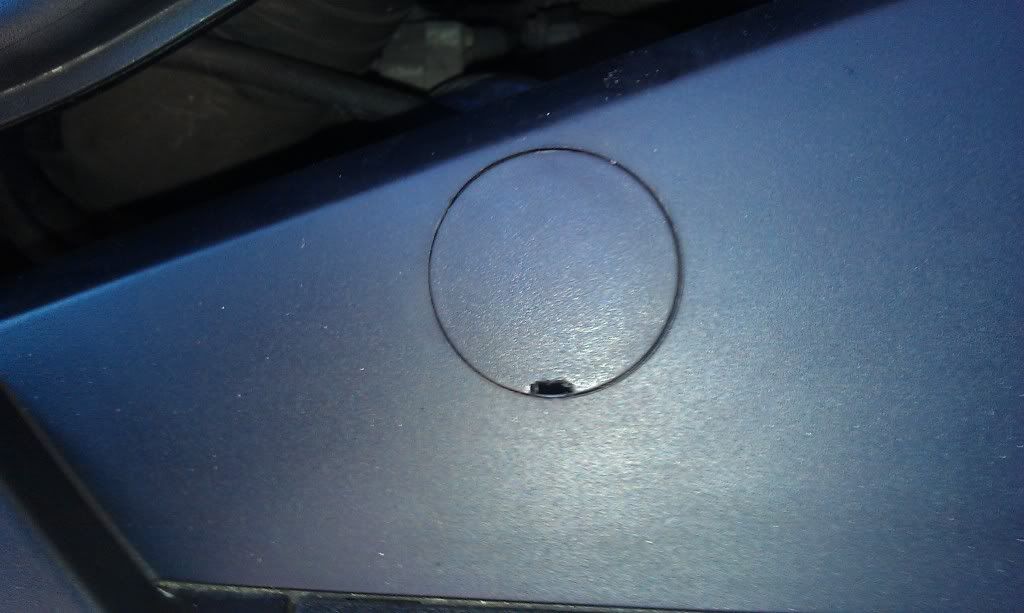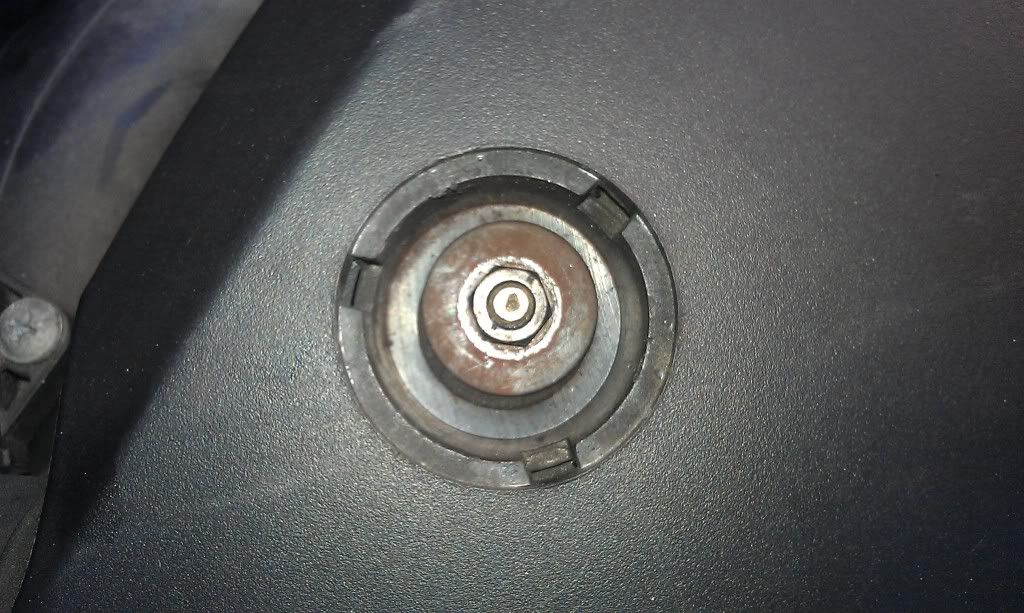 Once off you can clearly see the little fellow that needs to be removed going into the top of the turbo filling it with coke making those VNT nozzles nice and sticky, which in turn leads to limp mode once clogged enough, which in turn leads to a dead turbo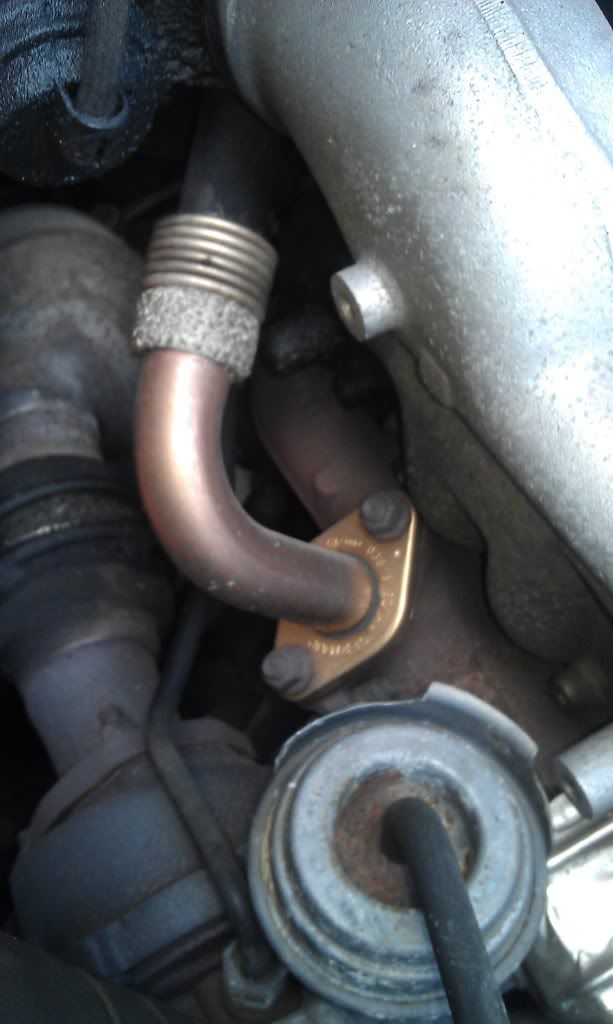 Ideally you want to remove the air box lid as it will give you far more room to work, so it would be a good idea to either do this in line with a filter change to kill two birds with one stone so to speak.
There is a how to on this HERE
Once all this is out of the way the only thing holding the pipe on are two 12mm nuts on the turbo end, and two 6mm allen head bolts on the EGR end.
If you don't have the socket type allen bits don't worry as they are of no use for this job, all you need is a 6mm allen key as there is no access to the inner bolt for the ratchet bits due to the turbo feed pipe.
Once all these are off it's just a case of wiggling it out of there which is a bit of an art, so take your time so as not to damage any threads on the turbo studs.
You can now attach one to the turbo like so making sure you use the gasket so you don't get any boost leaks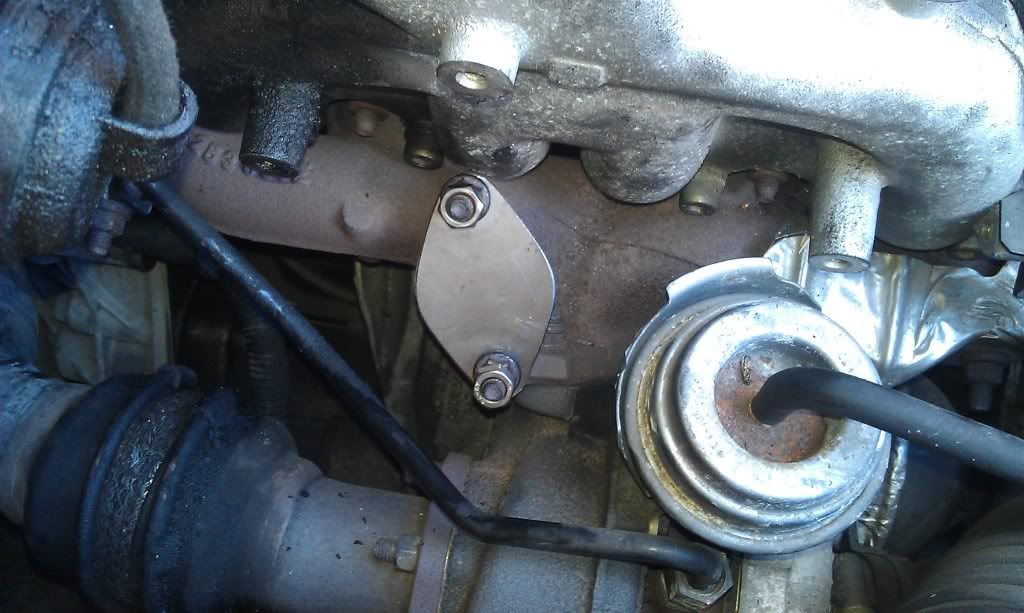 The other one goes under the EGR, but as you can see the plate is thinner than the pipe you have removed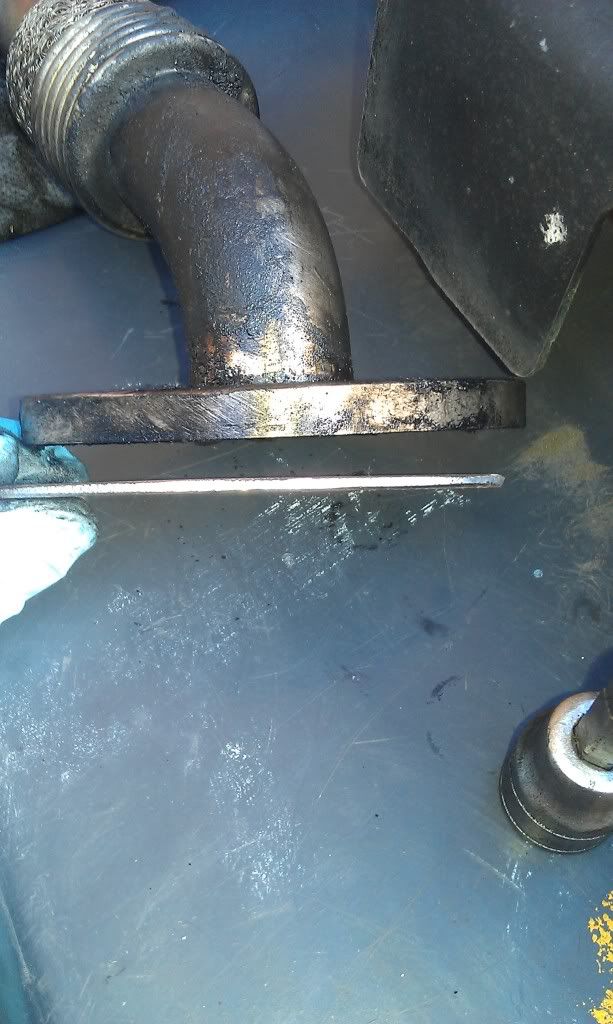 This means that the bolts are too long, but don't worry there is an easy solution in the form of two nuts. You simply put a nut onto each bolt before the plate, and gasket to take up the extra length like so
Then it bolts on under the EGR like so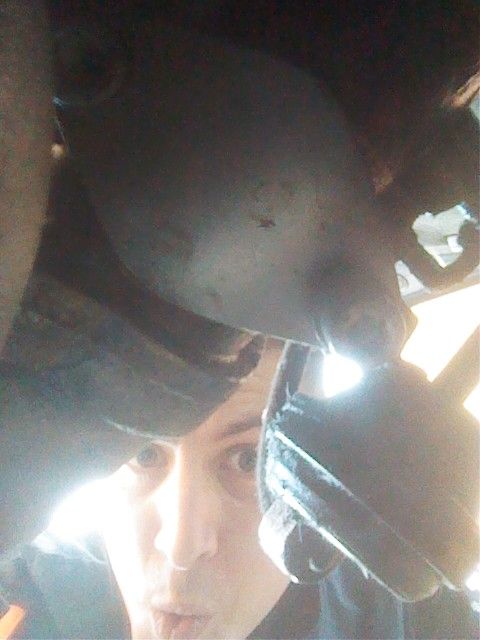 Then you just have to fit a new filter and refit the air box etc and your all done.